Establishing brand fundamentals are the first step towards growth and awareness. With clearly communicated brand assets, a connection and understanding can be forged, leading to desired audience support and engagement.
The University of Georgia (UGA) is known for many things. SEC football. Journalism. Agriculture. Athens. But compared to other universities, including its in-state rival—Georgia Institute of Technology (GA Tech)—UGA was not leading in one vital aspect: entrepreneurship. In 2015, leadership at the University was determined to change this. The challenge was not only to implement a successful program focused on entrepreneurship, but to also establish an identity that could elevate the reputation of UGA as a hub for start-ups, while making a substantial economic impact on the community.
Bob Pinckney, an entrepreneur himself, was brought on as the Program Director to lead the newly-established University of Georgia Entrepreneurship Program. Prior to stepping into his new role with the University, Bob was the CEO of a fast-growing sports apparel company, EvoShield. And before that had founded several consulting, software, and telecommunications companies.
A graduate of Harvard's MBA program, Bob modeled the UGA Entrepreneurship Program after some of his experiences in Boston. Classes would be kept small and there would be no lectures in his classrooms. No sir. Classes would be a group experience where everyone has a chance to speak and participate. Like Pinckney himself, he only brought on professors who had real-life entrepreneurship experience. Real knowledge taught by real entrepreneurs.
Three years after the Entrepreneurship Program's establishment, it had hundreds of students. The Program had conducted several national pitch competitions and incubated countless student businesses. A freshman learning community in Creswell Hall was about to launch. And a student incubator co-working space between campus and downtown Athens was under construction. Bob was ready to take the Program to the next level. He formed a Board of four committees: Capital, Student Engagement, Executive, and Communications. Steve Beshara was asked to lead the Communications Committee.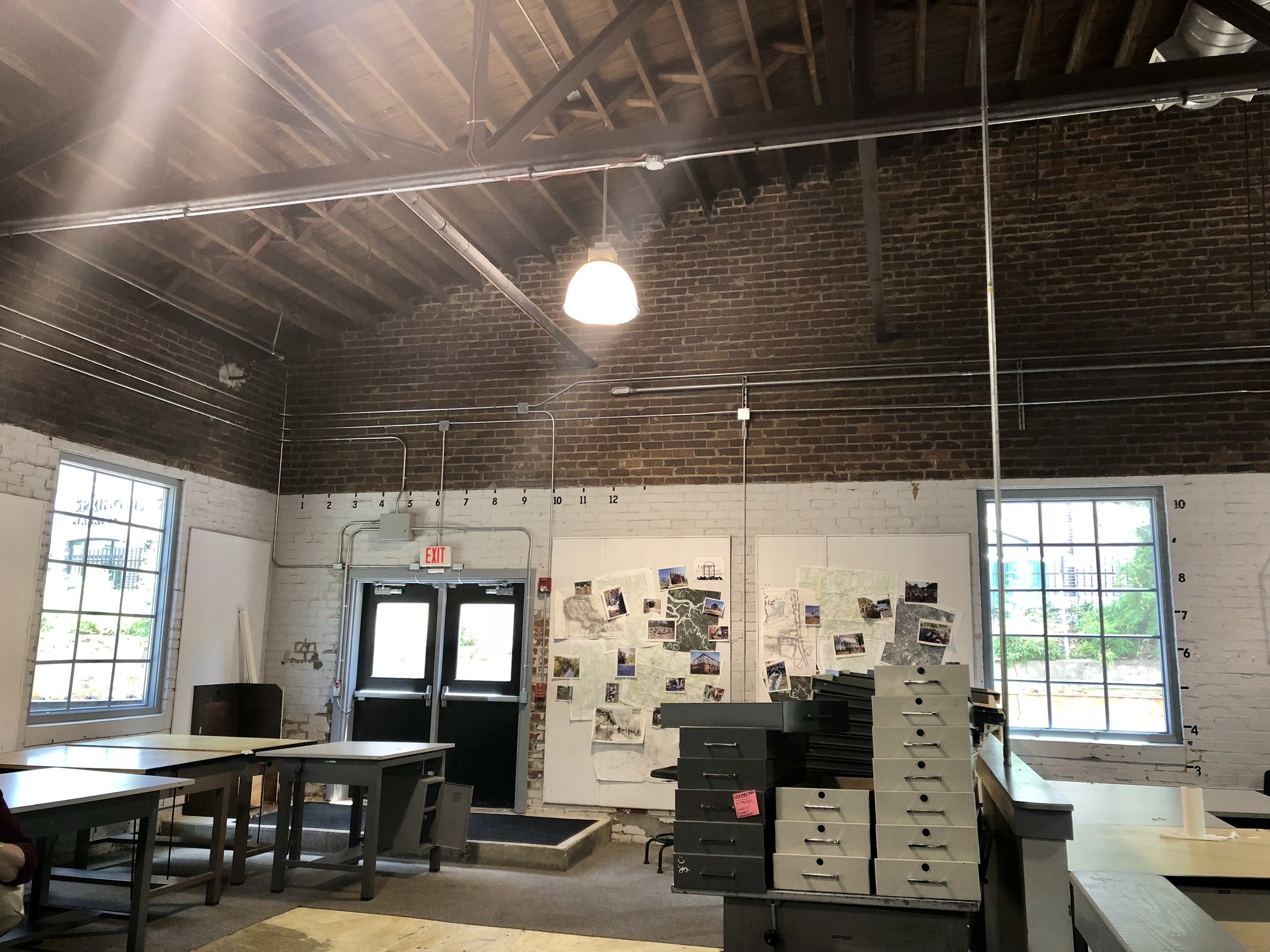 In summer 2018, Vista Growth had the pleasure of collaborating with the UGA Entrepreneurship Program and Program Director Bob Pinckney to help establish their identity, communicate their story and raise their brand awareness. As Bulldog-alumni ourselves, we were delighted to dive in alongside other talented alumni and shape ENTR.
In order to successfully share the Entrepreneurship Program's story, we needed to first discover their purpose and their B.D.S.—better, different, special. How are they better than other university programs? How are they different? What makes them special? This would be the foundation for our storytelling.
We, along with Bob Pinckney, the ENTR staff, and the Communications Committee first sought to understand the ENTR Program. Why was it established? Who are the major stakeholders that they serve? What programming exists within the program? Where do they want to take it in the next 5 years? In other words, the focus was: KNOW THYSELF.
A perfect task for design thinking, the group first diverged, naming many stakeholders. Then the discussion was focused and the list converged to the major players: UGA, University President/Provost/Dean, alumni, corporate sponsors, city of Athens, and the media. The purpose was discussed and finally boiled down to one simple statement: To empower students and entrepreneurs to make their mark.
Now that we had a foundational understanding regarding ENTR, the group's next focus was outward: KNOW THY AUDIENCE. We looked at the stakeholders identified in step one and discussed their motivations. We thought about which messages would best speak to each audience type.
Armed with an understanding on the Entrepreneurship Program's purpose, future goals, stakeholders, and audience, we were ready to craft their story.
The next step was to refresh the brand with a strong and memorable identity. Over the course of its three years as a program, the professors and students had begun to refer to it in the shorthand, "ENTR." We agreed that The UGA Entrepreneurship Program was too long. ENTR was succinct and unique. Thinking about a logo, we thought back to the purpose: To empower students and entrepreneurs to make their mark. The registered trademark is used by newly-formed businesses to protect their logo, name, or associated words. We incorporated the symbol as an illustration embedded in the brand name, perfect for ENTR. This illustration, called the "Makers Mark", is used as a circular display window to feature all entrepreneurs past and present.
To drive the message home, we added the tagline "Make your mark." Student entrepreneurs can make their mark with their businesses. Corporate sponsors can make their mark through sponsorship and support. And alumni can call make their mark through donations, raising capital, mentorship, or even participating as a judge at a pitch competition.
The circled "R" in the logo can also be interchanged with those who are making their mark: entrepreneurs, students, alumni, etc.
By the end of our engagement, ENTR had a refreshed brand identity, a tagline, a purpose statement, and a strong story to share with the world, bolstering their efforts in student recruitment, alumni support, and capital raising.